Friday, September 16, 2016
Tuesday, September 13, 2016
Google Translation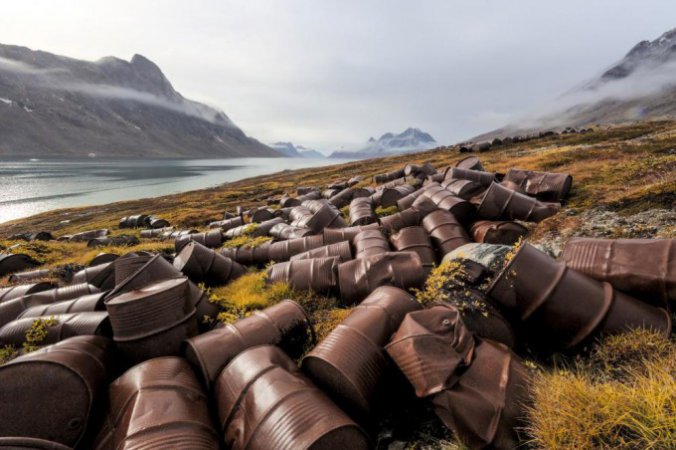 TVC
September 13, 2016 - Environmentalists Northern Fleet during the summer collected on the Arctic island of Boiler and prepared for recycling more than 30 thousand barrels, one and a half times more than in 2015. This was reported on Tuesday, September 14, the press service of the Northern Fleet.
"Soldiers environmental platoon Northern Fleet completed the seasonal work on the island of Boiler drums, which in Soviet times was used for the transport and storage of fuels and lubricants, compressed and packed in containers.", - Told TASS in the fleet's press service.
Posted by

SPI
at 1:36 PM
No comments:
Links to this post


Monday, September 12, 2016
BAE Systems
September 1, 2016 - Two huge state-of-the-art gangways built to meet the unique demands of the Queen Elizabeth Class aircraft carriers have arrived at Portsmouth Naval Base.
Designed and developed by Dutch specialists Verhoef, on behalf of BAE Systems, the bespoke gangways are part of an investment of £100 million to support HMS Queen Elizabeth and HMS Prince of Wales while they are docked in Portsmouth.
The gangways, known in the maritime industry as 'brows', have been specifically produced to provide industrial and naval workforces day-to-day access to the largest warships ever constructed for the Royal Navy. Weighing 12 tonnes each, a single brow can cater for a footfall of up to 3,000 people per hour, with up to 500 industrial staff expected to work on the ships each day when they are alongside during maintenance periods.
The reception point brow will be used predominantly by Royal Navy and VIP visitors. Its telescopic gangway will extend up to 19 metres over the water while the aircraft lift brow will allow easy access to the ships for support staff.
BAE Systems
Mark Harris, BAE Systems Queen Elizabeth Class Readiness Project Manager, said: "The reception point and aircraft lift brows are unique to the new Queen Elizabeth Class aircraft carriers as existing designs are too short for these ships.
"The brows are cutting-edge a steel and aluminum construction, built to provide a means of access that can be deployed quickly, without the need of a crane, and taking account of tidal conditions and ship movements. The brows also come with integrated LED lighting to provide illuminated access during dark hours."
A rigorous training and familiarization program will now take place to ensure those supporting the aircraft carriers at Portsmouth Naval Base are ready to operate and maintain the new equipment ahead of HMS Queen Elizabeth's arrival in 2017.
Posted by

SPI
at 2:44 PM
No comments:
Links to this post